So I read a lot of of blogs through the week. Especially now that I spend a lot of time trapped on the sofa by a sleeping Lily! A lot of these blog feature some amazing advice and inspirational ideas. In light of this I thought I would start a once a week feature to share these awesome posts with the rest of you – just in case you missed them…
What I do think would be really cool would be if this became a thing a lot of us could do. I love seeing where other people's inspiration comes from. Just a thought? #spotlightsunday
Now this was a really good idea. Up until this point I've been going with the logic that if I have 3 times the length of yarn length left then I have enough to sneak in another yarny row. However, Dartmoor yarns have a much more accurate method to prevent games of yarny chicken – weighing out your yarn. If you know how much yarn you use per row then you can weigh the yarn after each row to see if you have enough left for another.
So I'm off to buy a set of digital kitchen scales……
2. How to fix a cabling mistake without ripping out hours of knitting – Fringe association
With my new cabling skills this post really caught my attention. So Karen managed to cable round the wrong way and managed to mess up her pattern but didn't notice until a lot later on. Wanting to avoid ripping out all her othewise beautiful knitting, she turned to our old friend Google and she found this post from Yarn Harlot. Basically there is a way of just ripping out the cabling without the surrounding knitting and using a DPN to reknit the pulled stitches correctly back up to the row you were working on!
Absolute genius.
3. Toe Up Sock knitting. Free Rav Pattern – Tangled Yarn Knitter
One of my aims this year is to learn a lot more about sock knitting. So this toe-up free pattern post really caught my attention. I'm really interested in the different techniques of sock knitting as I know there are so many different ways of knitting them.
Here's a link to the pattern – I'm adding it to my 2017 to knit list to…. That list is getting seriously long now…
4. A List of Charity Patterns – Yarnbob
Looking to treat yourself to some new patterns or yarn? Yarnbob has found some beautiful yarny beauties that also give to charity with every purchase.
I do have a pattern in mind for this yarn…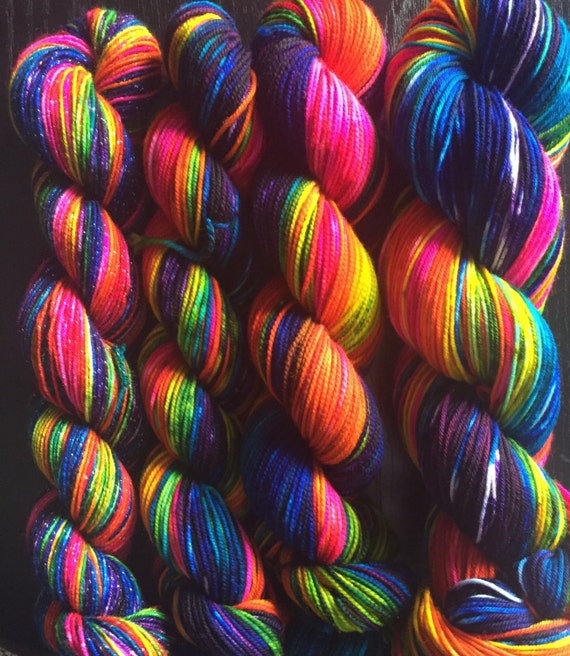 5. F.O. AIDEZ CARDIGAN – Night Owl Nook
This beautiful finished knit is a freebie pattern that you can find here. Night owl initially knitted this is 2014 and then it died in the wash… So, feeling inspired she's reknitted it in a slightly looser fit in Wool of the Andes Superwash Bulky. It's now fully washable and looks absolutely stunning!
Definitely a pattern for my To-Make List…. I have a feeling this list will be still in progress into next year!
So that's my list of posts that's really inspired me for this week. I'll see you all same time same place next week!
Love to you all and happy knitting
MrsKirstyHoll
x