This is a record of the makes I plan on completing this year. I thought it would be nice to keep a record for myself – because last year the list kept spreading over multiple posts and I didn't actually get much of it made.
I hope it inspires some of you lovely readers to. What are you planning on making this year? Leave your links or lists below….
Current To Make List:
1. Then I want to finish a Star Wars scarf WIP I found in my wardrobe while tidying last weekend. Scarf knitted and blocked. Now just needs a fabric backing sewn onto it so that Lily can safely use it when she's a bit bigger!
2. Chunky Knit Blanket. This hasn't really got a pattern to it. But we'll see what happens.
3. This freebie lace shawl pattern. This would be my first lace pattern. So pretty exciting. Yarn came free with mag and needles purchased.
4. Knitted Baby Shawl. Japanese pattern from the Knitting and Stitching show in baby Alpaca Yarn…
5. Knitted baby sock. Yarn already purchased. This will be the first of 12 socks I want to knit this year.
6. Jumper for Lily.
7. Hat Scarf Pattern from the Knitting and Stitching Show. It's a swirly patterned hat and will look fab for next winter.
8/9. Bunny Jumper for Lily and one as a gift for a friend. it should be a pretty speedy knit! It's in the Feb 2017 issue of the Let's Knit Magazine. I'm planning on knitting the smallest size. It has some adorable bunny ears on the hood!
Yarn ordered. Going red and white!
10.Cardigan for Lily. This was a knit that my hubby spotted while we were in the knitting shop in Street and I agree that it's super cute – especially the ears on the hood!
This is a Ravelry Pattern and part of my attempt to really get to grips with sock knitting this year.
12. Freebie shawl pattern using gorgeous Carons Cakes yarn.
Found on Hobbycraft website as a free download. Although it's mainly an excuse to knit something with this yarn… So if I find another Aran weight pattern that I want to knit this one might get binned – just so many absolutely amazing patterns about at the moment!
Yarn and needles required.
13. Cabled Knitted Hat from Love Knitting Magazine.
I think this would be a beautiful way to practice my cabling. Hopefully I have enough yarn in my stash….
14. Cardigan for me from Love Knitting Magazine.
With this yarn… How beautiful!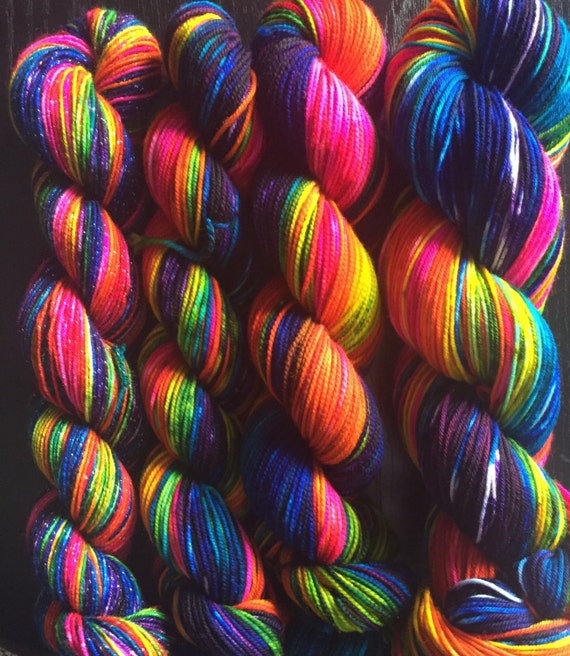 15. Octopus for a premmi – various crochet & knitted tentacle animals for babies in neonatal units.
16. Mermaid blanket – Sidar pattern
Need to buy yarn
17. Crochet WIP: Pikachu
18 – knitting: Terribly Simple Shawl
Using up some stash yarn.